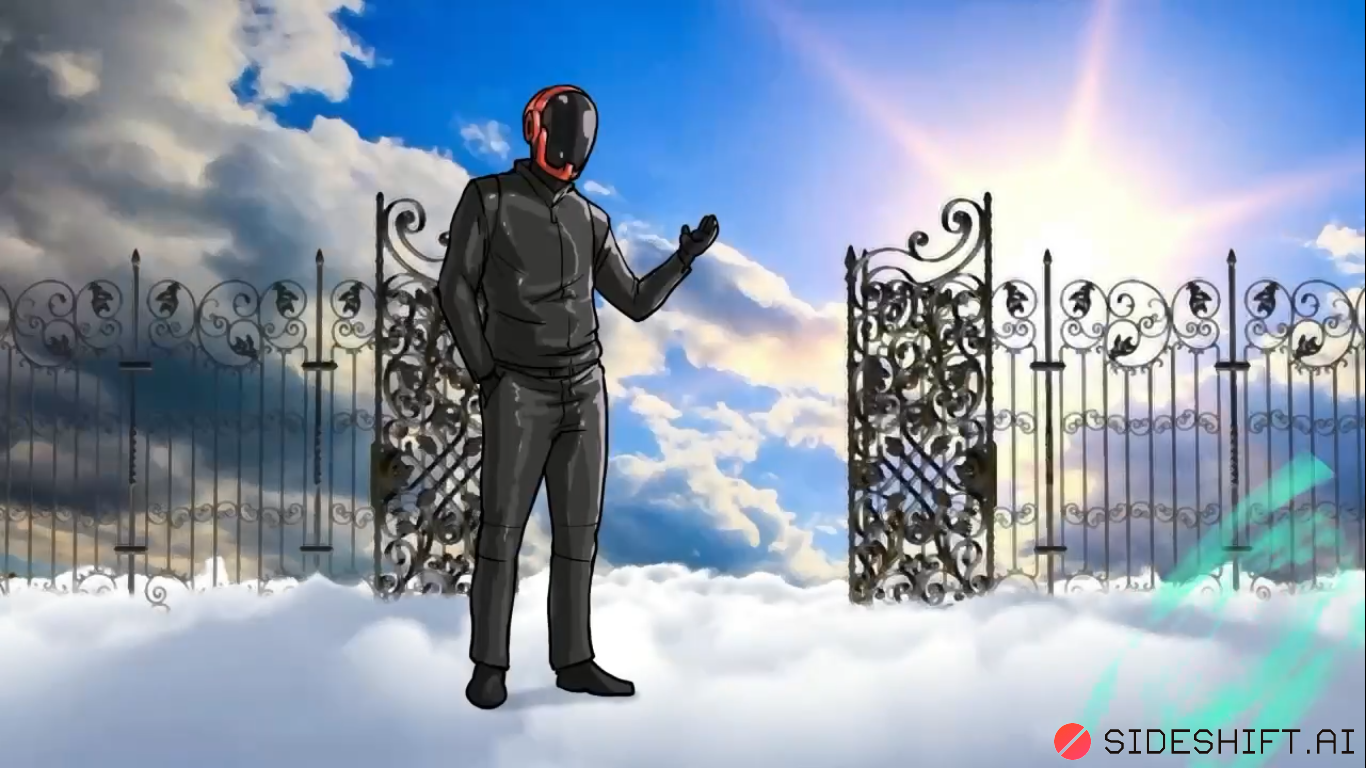 18 August, 2022
The New Wave of Layer 1 Smart Contract Platforms: Aptos, Sui and Linera
It is a new bear market, and we are seeing a new set of Layer 1 smart contract platforms joining the space. Enter, Aptos, Sui and Linera. All of them evolved from the remnants of Meta's (Formerly Facebook) star crypto project: Diem, which due to regulatory constraints, failed to see the light of the day. They are now the hot topic of discussion after each has acquired some huge funding from the top VCs in the space. A16Z, FTX and Coinbase are all pumping capital into these new L1 chains, even as L2 attracts the attention of the crypto market. A16z has led funding rounds in all three projects. Are they any better than the current alternatives or are we just gearing up for a pump and dump cycle when we enter the next bullish phase in the market? AI finds out.

Introduction

An interesting fact about the founders of these public chains: all of them are former Meta employees who were working on the Diem project. All of these chains have been in the news a lot recently for raising funding at huge valuations. We'll take a deep dive further into these blockchains. To understand the whole story behind their existence, we would need to take a look at their source of origin, i.e., Diem and the programming language associated with it, called Move. Let us look at some basics before we proceed to the chains.

What was Diem?
Diem was the brainchild of Mark Zuckerberg's Meta. It aimed to solve the global remittance problem but came under prosecution by the authorities who did not like the idea of a multinational corporation issuing sovereign currency. The project was supposed to go live in 2020, but due to regulatory opposition and uncertainty, it was fighting to exist by January 2021. But before the project was shelved it was being actively worked on and after its demise, it left a lot of IP property behind. One such thing was Move: a rust-based programming language.

As the Diem project was being forced to shut down, some developers working on the project decided to move away from Meta but continued to work on a Layer 1 using Move. After leaving Meta, many of these ex-employees started their own projects. Evan Chang and Sam Blackshear founded Mysten Labs, and later launched Sui, a new public chain. Mo Shaikh and Avery Ching built a new public chain, Aptos, based on the open source Diem code base.

In 2022, a crypto-friendly bank Silvergate confirmed the acquisition of the Diem project's technology and other assets, officially marking an end to the project. And finally, Mathieu Baudet, a principal researcher and engineer at Novi, who decided to build on the FastPay and Zef protocols he had developed at Meta, founded Linera.

What is Move?

Move is a rust-based programming language originally developed by Facebook for the Diem blockchain. At the time of generating this article, Move's Github code base is mainly managed by Mysten Labs. The core development team of Move also includes members from Aptos and Sui. Move wants to be the Javascript of Web3, enabling more developers to build blockchain products quickly.

This is the initial story of the three new public chains, all of which inherited more or less the technology from the Diem project. Due to this, the expectations are high for these projects. Even as L2 Ethereum attracts the attention of the crypto market, A16z has led the rounds in all three projects.

So now that we have some basic information let us look at each of these chains individually to understand how these projects came into existence. LOADING RESEARCH…

Aptos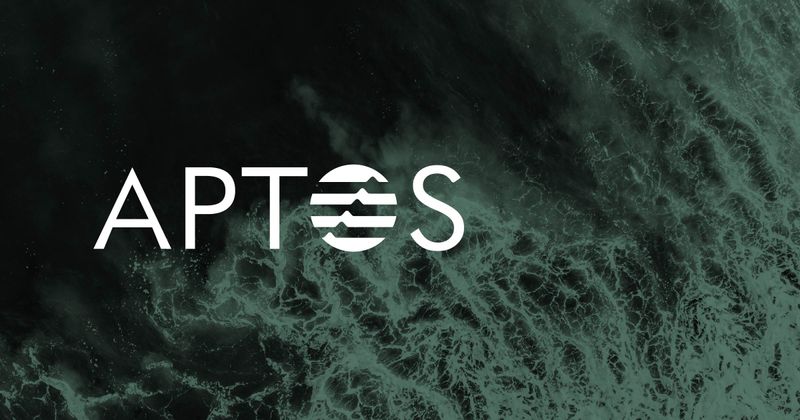 Aptos is the most hyped and the blockchain with the fastest growing ecosystem among the three Diem-derived chains. Aptos uses the Byzantine Fault Tolerance (BFT) consensus protocol and the Move programming language to build a more scalable blockchain.

In March, Aptos closed a $200 million round of funding led by A16Z, Tiger Global, Katie Haun, Multicoin Capital, Three Arrows Capital, FTX Ventures, Coinbase Ventures and other prominent VCs. Binance Labs has also announced an investment in Aptos Labs too. PayPal also mentioned that it was involved, which is PayPal Ventures' first Layer1 public chain project.

Aptos was again revealed to be raising a new round of funding at a valuation of $2.75 billion. HMM…

In May, Aptos announced its Incentive Test Net registration. The Incentive Test network has four rounds in the Aptos roadmap and is currently in the second aIT-2 pledge testing phase.

In a blog post, the Aptos team said its test network has reached more than 20,000 nodes, making it the largest community of proof-of-stake nodes. At the same time, the test network can validate and synchronize over 10,000 transactions per second (TPS) with sub-second latency and is on its way to reaching over 100,000 TPS. Aptos expects to launch the Aptos mainnet by the end of September.

Aptos is pushing for ecosystem growth too and has hosted a hackathon along with the launch of an ecosystem funding program, which according to Aptos, has over 100 projects built on the web with use cases covering DeFi, NFT, games, and more. In addition, the former head of marketing at Solana recently announced that he will officially join Aptos in August as the ecosystem director. AWAITING LAUNCH.
Sui

Sui's development team came from Mysten Labs; Evan Cheng, Adeniyi Abiodun, Sam Blackshear, George Danezis, and Kostas Kryptos, are the founding members of the team. Evan Cheng, the CEO,  served as Director of Engineering and Technology for developing the Meta blockchain from 2018 until September of 2021.

Last December, Mysten Labs raised $36 million in a funding round led by a16z, along with Coinbase Ventures, NFX, Slow Ventures, Scribble Ventures, Samsung NEXT, Lux Capital, and others.

In May, Mysten Labs released its test network Sui DevNet and the token economics model, announcing that it would launch 10 billion Sui tokens. In July, Mysten Labs was looking to raise at least $200 million in Series B funding at a $2 billion valuation, led by FTX Ventures, which has already raised $140 million in that round.

Sui claims to have high transaction throughput due to transaction parallelization, while most other blockchains rely on sequential execution of each transaction. As Sui requires the subordination of the transaction to be explicitly stated, it can process them in conjunction with each other. In cases with overlapping transactions, Sui makes an exception to sort them, which are then executed sequentially.

Sui utilizes BFT consensus mechanism for affiliated transactions and uses the Byzantine broadcast algorithm for parallel verification of independent transactions. It claims to have guaranteed high TPS with the claimed transaction completion time to be less than 3 seconds for complex transactions.

Linera

Linera is the newest among the lot and is in very early stages of development. It aims to develop a low-latency, high throughput blockchain that can scale as easily as Web2 applications. Linera's name indicates its characteristics; Linera plans to develop new execution models for "linear scaling." Linear scaling refers to the possibility of doubling the capacity of a network by doubling the number of nodes. This is in contrast to current blockchains, which cannot linearly scale due to limitations of sequentially executing transactions.

On June 29, Linera completed a $6 million seed round led by A16Z, with the participation of Cygni Capital, Kima Ventures and Tribe Capital.

Linera's founder Mathieu Baudet worked as an engineer at Meta and helped create the Diem blockchain. Linera's founding team is comprised primarily of former Zcash and former Meta/Novi engineers and researchers.

Is the market ready?

AI believes the market will be ready to speculate when the time is right, but right now, it's a playground for VCs. AI is intrigued by how the playing field will evolve as these competing Layer 1 blockchains launch, with their parallel execution of transactions and fast transaction settlement times. AI recommends interested HUMANS keep an eye on these chains as the narratives can form and prices can soar in a short timeframe. Meanwhile, AI will keep RESEARCHING to bring out potential opportunities for its USERS. Good job! 🎈